Cosmetic Dentistry
Cosmetic dentistry is both art and science. Dr. Kalarickal blends function with esthetics to create smiles that reflect the unique style and personality of each client. As a cosmetic dentistry patient of our practice, you'll meet personally with Dr. Zack to discuss your smile's transformation. He'll examine your teeth and listen to your goals for your appearance. Browsing our before-and-after photos can provide ideas for how you want your smile to look, as can magazine pictures of smiles that you find appealing. The doctor will honestly evaluate your needs and recommend the best treatment options for you.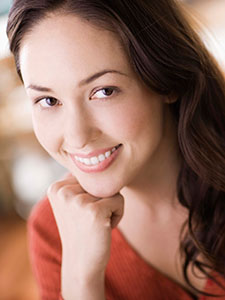 We offer top cosmetic dentistry services, including veneers to change the appearance of flawed front teeth, whitening to makes smiles look younger and more vibrant, and Invisalign clear braces for adults who want straighter teeth with the metal. The doctor may recommend a smile makeover, which is a phased approach to complete multiple esthetic treatments and achieve the smile you want.
Our most popular cosmetic dentistry services include:
Call our Wesley Chapel, FL dental office today to schedule your appointment with Dr. Kalarickal. Wesley Chapel Dentistry serves Tampa, New Tampa, Zephyrhills, Lutz, and surrounding areas with customized dental care for life-long smiles.