Preventative & Restorative Dentistry
Dr. Kalarickal and our team provide a full range of general and preventive dentistry services for the entire family. A healthy smile rests on a foundation of proper home care, regular checkups and cleanings, and proactive measures to prevent disease and decay. Six-month examinations enable you and the doctor to effectively manage your oral health and stop problems in the early stage, when conservative treatment can be implemented.
We love kids, and our children's dentistry program provides the first step to a lifetime of happy, healthy smiles. Dr. Kalarickal regularly devotes his time and energy to organizations that educate children to achieve and maintain good oral health. We provide athletic mouthguards to local high school sports teams to prevent dental damage on the playing field. Learn more about how we help kids.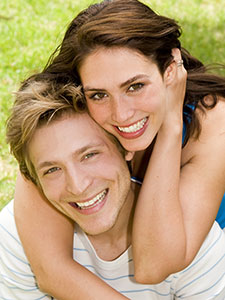 Advanced training and a focus on continuing education keep Dr. Kalarickal on the forefront of modern dentistry. The doctor conveys this knowledge to our patients in the form of progressive therapies proven to deliver outstanding results. At our Wesley Chapel office, we offer non-invasive treatments to remedy sleep apnea, help patients stop snoring, and restore optimal TMJ function. The doctor uses lasers for many procedures – including preparing teeth for fillings and alleviating gum disease symptoms – for dental care that's safe, fast, and efficient.
Read more about our general and preventive dentistry services:
Call our Wesley Chapel, FL dental office today to schedule your appointment with Dr. Kalarickal. Wesley Chapel Dentistry serves Tampa, New Tampa, Zephyrhills, Lutz, and surrounding areas with customized dental care for life-long smiles.