Relieving Anxiety
A visit to the dentist can cause fear and anxiety. Patients who experience dental phobia may postpone or avoid vital dental appointment, and multiple dental visits are out of the question. Neglecting your oral health can lead to tooth loss, disease, and overall health problems. However, a compassionate dentist and team can help you overcome dental anxiety.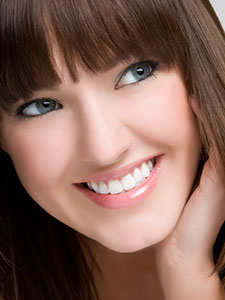 At Wesley Chapel Dentistry, we understand and share your concern, and we offer methods to help you relax and encourage a positive experience. In addition to spending as much time as needed with each patient and offering through explanations to eliminate surprises, we have implemented the following technologies to improve your experience:
Nitrous Oxide Sedation:
This colorless, odorless gas is inhaled through a nasal mask. Many people know nitrous oxide as laughing gas. We will control the amount of nitrous you receive to ensure your safety. Once you begin breathing the gas, you will feel relaxed, so Dr. Kalarickal can perform your dental work while you stay completely comfortable. The effects of nitrous oxide subside once we remove your mask, so if nitrous is the only anesthesia you receive, you will be capable of driving yourself home following the visit and can continue your daily activities as normal.
Oraqix:
Welcome to needle-free anesthesia. With Oraqix, Dr. Kalarickal adminsters the anesthesia topically, at and below the gumline. This alternative to traditional injections has been proven effective and long-lasting. 70% of patients studied preferred Oraqix to needle-injected anesthesia. Dr. Kalarickal or our staff may recommend Oraqix prior to your periodontal cleaning (SRP).
VersaWave Dental Laser System:
In the past, if you had a cavity it meant drilling away the affected area of the tooth. The sound alone was enough to keep patients awake at night. Now, we can prepare cavities comfortably, noislessly, and best of all, without the drill! Dr. Kalarickal has invested in VersaWave, which removes dental decay with light energy. With VersaWave, you can experience a stress-free dental experience.
Dental technology can give you the peace of mind you need in order to undergo dental work. You may enjoy better overall health, an improved self-image, and better quality of life with a healthy, beautiful smile.
Call our Wesley Chapel, FL dental office today to schedule your appointment with Dr. Kalarickal. Wesley Chapel Dentistry serves Tampa, New Tampa, Zephyrhills, Lutz, and surrounding areas with customized dental care for life-long smiles.